Strengthening Character
Unique experiences and mentoring build character
Life as a classroom
The YMCA uses life as a classroom to teach its core values of responsibility, caring, faith, honesty and respect. Each moment that a teacher, coach or volunteer spends with Y children serves to open their minds to how these YMCA values can strengthen their character and improve their quality of life.
Coaches use the interaction in sports to teach team spirit, discipline and fair play. Mentors help Y youth to learn from each other's mistakes and to celebrate their successes. These values are reinforced through positive examples on the football pitch, the basketball court and during field trips to the theatre, cayes or the circus.
---
Cultural days and field trips
We are proud to be Belizean and believe that children's Belizean identity should be nurtured through immersion in cultural celebrations, Kriol language classes, traditional food, music and dance. For example, Garifuna Settlement Day at the YMCA is typically celebrated with a feast of traditional Garifuna foods such as hudut and fried plantain, accompanied by drumming and dancing.
We pride ourselves on providing students with experiences that they may otherwise not have access to such as field trips to experience Belize's natural wonders.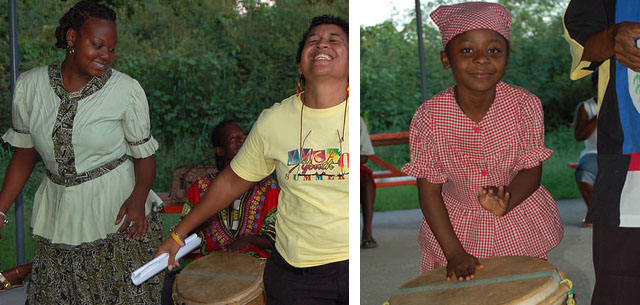 ---
Music & the Arts
Belizean's love music! Simple as that. The YMCA runs music workshops during Summer that usually involve a musically talented local volunteer who imparts their skills and knowledge in, vocals, drums, guitar, recorder and more. We envision having an on-going music program in the future and welcome interest from volunteers who have talents in this area.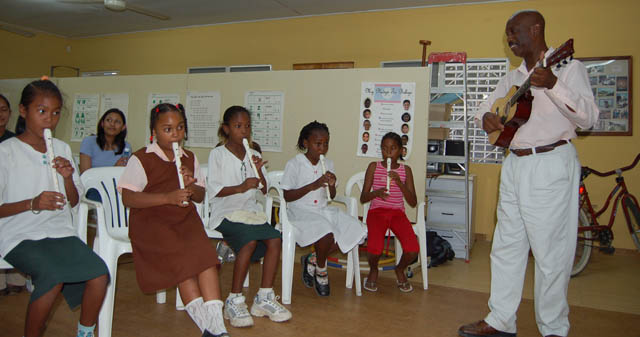 ---
Bike Program
The YMCA recognizes the benefits of bike ownership for students to reduce the financial burden of school transport on families. A bike provides an extremely cost effective alternative and while the initial outlay for a bike is out of reach for most families in the Y neighbourhood, the long term savings can be significant. For this reason, we began a bike program in 2011, providing six bikes to deserving High School students. We are seeking support to expand the program to at least 10 bikes for 2014 and further expand the program each year as the number of YMCA High School students grows.
The Bike Program also provides an incentive for commitment to academic and social development and teaches one of the key YMCA values, responsibility. A bike remains the property of the YMCA for 12 months, after which time it becomes the property of the student if they have demonstrated the required level of academic commitment and responsibility towards bike ownership.